Priority Crossfit – CrossFit
Warm-up
Warm-up (No Measure)
5 min aerobic work
then
6 min amrap

30 sec jumping jacks

10 banded glute bridges

5 turkish getups (per side)
Metcon
Iron Ranger (Time)
"Iron Ranger"
22 second Silence

94 Goblet Squats (70/53). Teens (53/35)

94 Push-Ups

94 Sit-Ups

94 Russian KBS (70/53). Teens (53/35)

22 Burpees
Sgt. Joshua P. Rodgers, 22, of Bloomington, Illinois, died April 27, 2017, in Nangarhar Province, Afghanistan, as a result of small arms fire while engaged in dismounted operations during a high-stakes raid. He was assigned to 3rd Battalion, 75th Ranger Regiment, Fort Benning, Georgia. He is survived by his parents, Kevin and Vonda Rodgers; sisters Emily and Hannah Rodgers, ; and a brother, Ashton.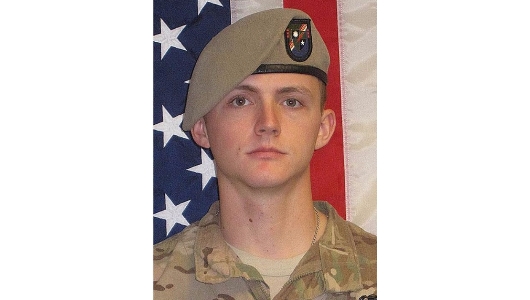 Mobility
Cool down – 5 min slow spin on bike/rower/or walk
then
Accumulate 2 min of each:

lying handcuffs – 15 reps

twisted cross

couch stretch