Priority Crossfit – CrossFit
Warm-up
Warm-up (No Measure)
5 min aerobic work
then
2 rounds

10m bear crawl

10m horse walk

10 pushups

15 kip swings
()
Metcon (AMRAP – Rounds and Reps)
AMRAP (with a Partner) in 40 minutes

50 Burpees

400 meter Run

50 Kettlebell Swings (24/16 kg)

400 meter Run

50 Pull-Ups

400 meter Run

50 Push-Ups

400 meter Run
** Remember, this is an AMRAP. If you complete the round, return to the beginning and start another round.
Each run counts for 2 potential points. 1 Point if you start the run and make it to the 50m turnaround. 2 points if you complete the run.
This British Hero WOD was designed by CrossFit NW1 (Conwy, Wales) in memory of member and athlete Lt. Garreth Jenkins of Colwyn Bay, Conwy, who collapsed at the Commando Training Centre, Lympstone, Devon, while on a 30-mile (48km) march on Thursday, May 28, 2015.
Lt Jenkins, who was in his mid-20s, died during the so-called "30-miler" march, the last major test undertaken as part of the 32-week Commando course. Trainees must complete it carrying at least 32lbs (15kg) of equipment in a maximum time of eight hours.
Boxes in the UK and around the world have since memorialized the soldier, CrossFitter with this workout.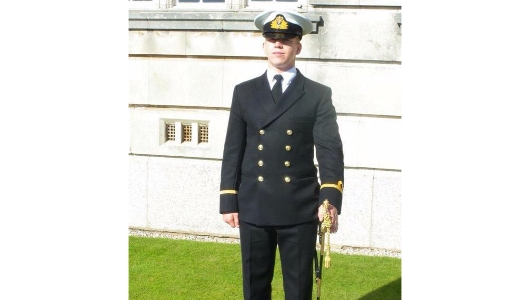 Mobility
accumulate 2 minutes of each:
hip bridge

– move hands to behind back and press them to the ground

reclined twist pose

downward dog/upward dog flow
lacrosse ball

-pecs/traps/scapulae